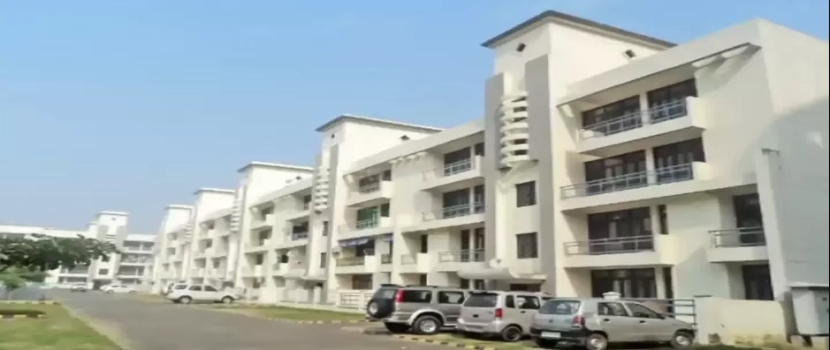 If you planning to buy or sell your residential land in Moradabad, you might consider the merits and demerits of choosing a real estate agent. Some people usually think that hiring a real estate agent or company is expensive. However, this emphasizes the importance of having a good agent to work with. There are plenty of benefits to choose to deal with the real estate agent while you buy sell residential land in new Moradabad.

Following are the advantages that you will receive by choosing the best real estate agents for your help.
They Understand Your Requirements Better
Usually, the people who are looking for residential land and want to invest know what they are looking for. You will feel comfortable looking at the land for sale with that list tucked firmly in the back of your mind. There will always be properties that you wish to buy.
If you a buying land without an agent or consultant, then you will have to check all the available options. This time can be very time-consuming. An experienced and professional agent will help shortlist the best residential land that is based on your needs and requirements. Agents are aware of every residential land that and they help you find the best one that suits your budget and needs. The real estate agents will guide you through the buying process, making it stress-free and smooth.
The Agents Have Market Knowledge
An agent understands the current real estate market condition and trend. If you are an investor and seller, the main benefit and reason of hiring a real estate agent. Top real estate agents are well-versed with all the needs of the buyers and sellers in the market. They are also aware of the fact how the unemployment rate and mortgage interest rates affect it. Therefore they are updated with both the ins and outs of the market.


With their help, you can get the best residential lands in Moradabad. They keep the track of all the lands that are for sale and help you choose the one that is perfect for you. You will also get a wide variety of lands to choose from.


They Have Professional Networks
Real estate agents who are in this field have online websites and great networking. They know everyone who is involved in the process of selling and buying land. They also have a list of preferred providers whom they have worked in past. This is one of the benefits of choosing a real estate agent and both the seller and buyers find this helpful. For instance, if you are selling your land, the agent will give you the list of buyers who are interested in your property.


Agents Spot the Problems
One of the main benefits of taking the help of a real estate agent while selling or buying your property is that they help identify the problems which we cannot. When buying or selling land, the owner should ensure that the property is in great shape. This helps you attract more buyers and potentially sell the property faster and at a higher price. Buyers, usually look for lands that are in good condition and have better surroundings. However, there are plenty of other problems as well which generally do not come to our mind and stays hidden and out of sight.
Real estate agents have trained eyes. They can spot the potential problems which can cause a problem in future. They will provide you with a detailed report on problems with the land. If you are a seller, your agent will help you know the right ways to approach and advertise on their website online.


A real estate agent takes the responsibility of protecting all your interest, so this knowledge will help you prevent hazards in future.

You Will Get Better Price Guidance
As a landowner, you might be thinking, how much your house is worth? At times your emotions may hamper your thought and you might overestimate the value of your land. Some people may also land on the wrong side of the equation and undervalue their land. You can know the right price for your land by choosing to take help from the best real estate companies and their agents. They will confirm the right range of your land. This will help you to sell your land at the best price.

The same goes for the buyers. They will help identify the land that is overpriced and will tell you the pros and cons of investing in a particular residential land. With their guidance, you can save yourself from buying overpriced lands.

These were some of the benefits of choosing real estate agents. Therefore, deal with the best real estate company and their agents while you buy sell residential land in New Moradabad.