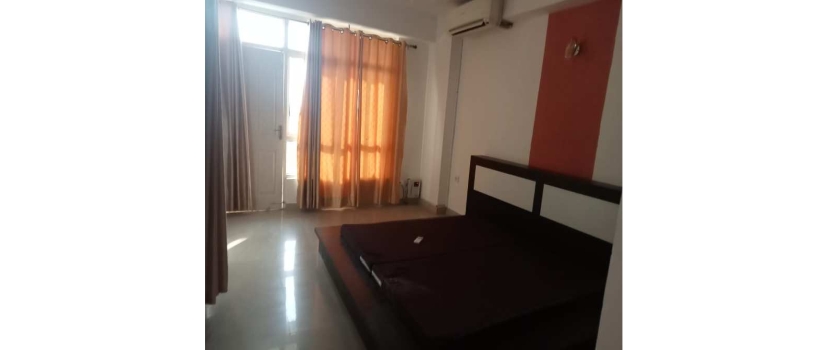 It comes as no surprise that the advantages of real estate investment far outweigh the disadvantages, and as a real estate investor and you are investing in a Property for Sale in Buddhi Vihar, you may be generating a consistent stream of income and securing financial independence for the long term.


Whether you choose to leave your boring 9-5 job and then become a full-time real estate developer or save it for pension, you are well on your way to achieving your investment goals sooner than expected. It only needs one rental property to launch your real estate career and secure a steady stream of rental income.


This year appears to be a good one for entrepreneurs, and your real estate purchases will pay off handsomely. The property market and residential circumstances are excellent, and you can be confident that if you engage in the proper areas, you will profit. It's a simple formula: if the economy is growing, the real estate market would thrive, and there would be plenty of real estate options to be had all throughout the country.


Make absolutely sure you undertake a housing market assessment and engage a real estate specialist before purchasing your initial rental property. To develop and diversify your inventory and reap financial benefits from investments, you must make sensible and planned real estate investment choices.


In real estate, don't rely on luck to make money; there is no secret formula; it's all about researching your possible investment before signing any agreement. Furthermore, if you want to flourish in this field, you must understand everything there is to know about real estate, including the immediate and long-term advantages.


Benefits of Real Estate Investment:


Steady Income -
The majority of folks engage in real estate for the consistent stream of cash that rental income provides. This reliable source of income is a tremendous incentive to get going and buy your first property. Based on wherever you work, you may be able to earn a living to cover your expenses while also earning some extra cash.


Since demand is usually high in those locations, metropolitan centres or towns with colleges and universities tend to earn more money. You can assure a consistent source of revenue for a long time and even save for retirement if you choose carefully.


Long Term Security -
The advantages of real estate investment like a Property for Sale in Buddhi Vihar offer long-term financial stability to owners. Once you have a consistent flow of cash, the benefits of this investment will pay you financially for a long period of time. Due to the obvious property's increase in value over age, owning a property can provide investors with a perception of security. This indicates that the price of your property will almost certainly rise as land and buildings appreciate in value.


Tax Benefits -
The tax advantages of possessing a property are among the advantages of investing in real estate. This is one of the primary reasons why so many people opt to purchase a property. Rental income, for instance, is not subjected to self-employment tax. Tax benefits are also available for depreciation, insuring, maintenance repairs, travel expenditures, legal fees, and real estate taxes, among other things. For their long-term operations, real estate developers are also eligible to lower tax rates.


Appreciation -
If you've been investing in real estate for a while or are just getting started, you're aware that it's not a relatively brief strategy. The advantages of investing in real estate, on the other hand, include the development of capital assets (such as land) over time. In other circumstances, the price of your house will be much higher in 30 years, which is why purchasers are in this for the long term.


Inflation -
One of the benefits of property investment would be that it acts as an inflation hedge. When inflation is high, your monthly rent and real estate values both rise dramatically. Inflation is welcomed by property investors since the cost of living rises, so does their working capital.


Ignore your dull 9-5 job; the nicest part regarding real estate is that you can become your own employer. You have entire independence and freedom over your real estate investing strategy, as well as your mistakes and achievements, just like every other company.


You make the decisions on which house to buy, who would also live in it, how much rented revenue to collect per quarter, and who would administrate the place overall. The advantages of real estate investment allow you to make your own decisions.