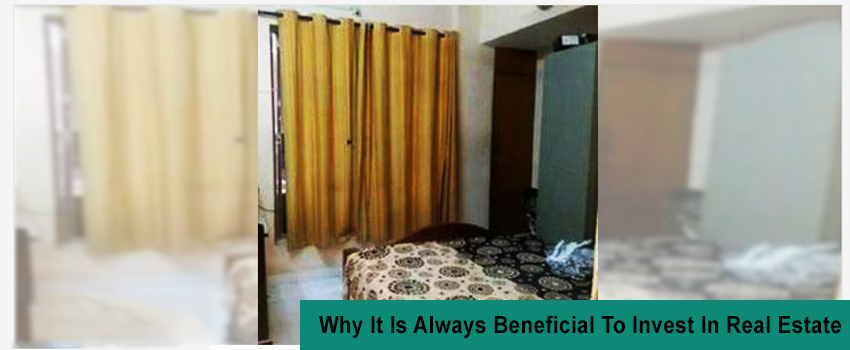 Owning real estate, such as a Flat for sale in New Moradabad, has always been a symbol of power, wealth, and prestige. Alongside gold, it is regarded as the safest manner of safeguarding one's money. As we moved into the contemporary era, many new investing options appeared.
Equities, bonds, fixed deposits, mutual f0unds, digital currency, and cryptocurrency are just a few of the possibilities available to individuals for preserving their money. But out of all of them, real estate remains one of the most attractive and secure paths for a successful, long-term investment.
Since everybody needs a place to live, real estate is a need, and it helps to secure the future. The purpose of this article is to evaluate the advantages of real estate. This includes how and why it makes a wise investment.
Appreciation of Value -
The value of real estate always rises with time. When it comes time to sell, a wise investment might provide a sizable profit. Additionally, rents have the propensity to rise over time, increasing cash flow. History shows that you will profit more from real estate the longer you cling to it.
Bubbles and crises that lower property appreciation always lead the housing market to rebound. Even during the most uncertain times, prices usually return to normal and appreciation continues on its course. Real estate offers greater control over an investment than other forms of investing, where loss risk is constant. Real estate can be used to benefit from a number of revenue sources and experience capital growth because it is a physical asset.
Cash Flow -
Cash flow is the remaining net profit from a property investment after operating costs and mortgage payments have been paid. Real estate has a substantial capacity for cash flow generation. An excellent stimulus for passive income and a source of long-term economic security for investors is a regular and steady rental income.
In many cases, your working capital will only get better over time as you reduce your loan and build up your capital. A wise real estate investment typically yields a cash flow of at least 6%.
Leverage -
Leverage or the capacity to invest a small amount of one's own money and borrow the rest to purchase a property is a highly important advantage of real estate investment. You may purchase quality real estate for as little as 15% of the total cost if you use your funds for a down payment and obtain a mortgage.
This means that even though you invested very little of your own funds in the property. You are still able to call it your own. Additionally, it makes sure you save some money in case of emergencies rather than investing all of your life's income in real estate.
Tax Benefits -
Real estate tax exemptions can balance out income and lower overall taxes. Self-employment taxes are not applied to rental revenue. In addition, the government provides tax advantages for mortgage interest, insurance, maintenance and repair costs, and even property depreciation. For their long-term holdings, real estate investors receive lower tax rates. It is simple to deduct legitimate property management, operation, and ownership expenses.
Being a physical asset, a Flat for sale in Moradabad may be used to profit from a variety of income streams while experiencing capital growth. Real estate offers permanent stability because its worth never decreases, in contrast to other assets like stocks with low or no actual worth.
Real estate is easy to buy, finance, and enhance your life while providing tax benefits. It also has no overwhelming financial constraints. Therefore, real estate remains one of the top investment options today.